When you first get started with P2P investing, you'll see the term "Buyback" quite a lot.
Buyback is a type of protection against P2P losses designed to lower the risk and help you feel more confident about your investments.
But how does Buyback work?
What role does it play with peer to peer investing?
When you first start investing, it's good to understand what Buyback is and what it means for you. We've put all the information you need to know in this article.
What is P2P Buyback?
One of the risks that come with P2P investing is default risk: the risk that a borrower won't pay back the loan or take too long to pay it back.
It's one of the main P2P lending risks and one that could deter some investors from trying their hand at lending money online.
However, with P2P Buyback that risk is lowered. Why? Because Buyback means that the P2P platform will refund any late payments that are due. It works as an agreement between the loan originator and the investor, in order to protect the investor.
Not all P2P platforms offer this and each one is managed differently. In Swaper's case, we refund the late payment by simply buying the loan back from you along with the earned interest.
Our loan originator, Wandoo Finance, is the company that manages the borrowers. When a borrower starts delaying payment, Wandoo Finance does everything it can to get the borrower to pay back.
The Buyback badge looks like this: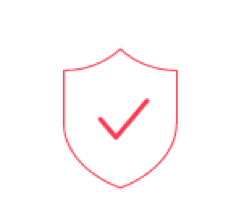 How long does the refund take?
Buyback kicks in if a borrower is more than 30 days late, so you'll need to wait at least for one month. Buyback also can be as long as 60 days depending on the platform.
Do I get it all back?
Yes, with Buyback from Swaper you get the entire amount refunded as well as interest. This is important because it means that no matter how long your payment is delayed, you will still be earning interest on it and won't be missing out on potential gains.
It also means that as an investor, you have a more predictable monthly income and can rely on getting those refunds processed.
Does this reduce the risk completely?
P2P Buyback does reduce the risk that comes with P2P investing, but it doesn't reduce it completely. It passes the credit default risk away from you, the investor, to the Swaper platform.
But it does not remove other risks such as currency risk, market risk and platform risk.
At Swaper, all our loans currently come with Buyback and offer the main benefit of lowered risk. However, keep in mind that P2P Buyback is not the same as a deposit protection scheme such as the one implemented by the FCA in the UK.
We are not regulated by a financial institution and are not obligated by law to refund your losses.
How do I get started with Swaper's BuyBack scheme?
1.   Sign up
The first step to implementing our Buyback scheme is to first create a Swaper account!
We've made it easy and simple to get started: you just need to register an account (you must be over 18 years old and a resident of an EEA country) either through our website or the Swaper app.
2.   Verify your identity
Once you've created an account, you'll need to verify your identity. This is a step that is necessary to make sure you are who you say you are. That's all.
You'll just need to upload a copy of your own ID as well as a verification of address such as a bill or bank statement. Usually, we're able to verify your identity within a maximum of 2-3 business days.
3.   Add funds
Adding funds to your account could not be easier: simply head to Overview > Add funds and you'll see the details necessary to proceed with the bank transfer. You can get started with just 10€; no fees, no contracts and no minimum commitment.
4.   Start investing!
Once your funds are in, you can invest as soon as you want. Head to "Overview" and you'll be able to create your own Auto-Invest Portfolio. You can choose to invest in extended or delayed loans, as well as an option to reinvest your earnings. We also offer the option to invest manually.
Currently, all our loans are issued by Wandoo Finance; this means we offer Buyback on all of the loans available and you won't find any that are not protected. You won't have to click on any buttons or double-check the agreement; every single loan is protected.
5.   Track progress
You're now investing!
You can choose to contribute to your fund regularly, or simply let it accumulate over time and enjoy the returns. With the Swaper app, you'll receive notifications whenever there is a withdrawal or you decide to sell your funds.
If a borrower defaults on their loan, you can rest assured that you'll get the money back.
BuyBack: In Summary
We hope this short guide on Buyback has made it clearer what Buyback is all about. Currently, Swaper offers Buyback on all loans so you can have the peace of mind that you'll get your money back.
Interested in trying it out? Get started here