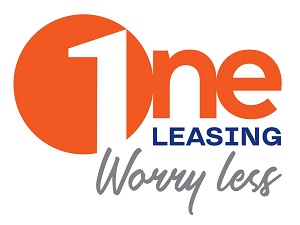 We're glad to share some exciting news with you today. Namely, some of our hard work is starting to pay off and we are glad to announce a new partner of ours – One Leasing from North Macedonia.
As of today, we have successfully onboarded a new loan originator One Leasing who will offer our investors the chance to invest in car leasing contracts. These leasing contracts will of course differ from the short-term consumer loans we have offered so far and thus the specifications of the investments will be a bit different as well.
We will explain the investment details in a bit, but first we have asked One Leasing CEO Darko Blazhev to answer some questions so that you could have a better understanding of how they operate.
What does One Leasing do and how does it work?
One Leasing offers fast and accessible vehicle financing through financial leasing for used vehicles up to 48 monthly payments with minimal down payment of 20%.
We currently have three main channels for our business:
Firstly, One Leasing has a daughter company One Auto for importing vehicles from European Union (EU). All vehicles come with service history and they are tested, serviced, registered and polished to the point where they are fully ready to be sold.
Secondly, we are also working with 28 other selected car dealers who provide similar guarantees for their vehicles.
The third channel is 'buy your vehicle in EU directly' where the client reserves their car on a platform such as Mobile.de, Autoscout24.com or other.
One Leasing along with One Auto is organising the whole process of importing, customs, testing, servicing, registration etc. And then selling the cars through leasing for up to 48 monthly instalments.
How long has One Leasing been in business for?
One Leasing foundations were set in 2018 in North Macedonia. We previously worked through Mogo brand and changed the market for used vehicles and accessible finance in the same region.
What is the car market like in North Macedonia?
Current vehicle situation by EURO Standards as of Makstat:
Less than 5% of vehicles in North Macedonia are with Euro 5 and Euro 6 European emission standards for vehicle pollution;
More than 86% of vehicles are older than 10 years and have Euro 1 to Euro 4 emission standards;
As of latest researches, 1 vehicle with Euro 5 standards pollutes less than 5 vehicles with Euro 1 emission standards;
In North Macedonia in 2020, the number of vehicles per 1000 citizens has increased to 207.1 in comparison with 2019 when it was 205.2 vehicles per 1000 citizens;
As of official statistical data, in 2020 total of 500 633 vehicles registered in North Macedonia;
In 2020, the average age of vehicles was 19.4 years in the traffic.
Our mission is to contribute to the improvement of European emission standards in traffic by importing and financing vehicles with minimum Euro 5 standards, which will contribute to reducing pollution by up to 80%. Through that, we do our part for increasing the safety standards for the vehicles that drive in traffic.
Some statistics of imported small vehicles (residential cars):
| Year | New | Used | Total |
| --- | --- | --- | --- |
| 2019 | 6 341 | 38 580 | 44 921 |
| 2020 | 5 172 | 23 880 | 29 052 |
| 2021 | 5 815 | 34 858 | 40 673 |
| 2022 (until Sept) | 6 996 | 15 583 | 22 579 |
| Total | 24 324 | 112 901 | 137 225 |
| Avg | 6 081 | 28 225 | 34 306 |
*source: Customs of North Macedonia
What size player are you in the market?
One Leasing has a unique position on the Macedonian finance market as it offers fast accessible financing and has the potential to be big a player on the market of used vehicle finance.
Do you have any loans listed on any other platform similar to Swaper?
No, One Leasing does not have loans listed on any other platforms.
Why did you choose Swaper platform to do business with?
We needed a trusted partner to support us and deliver consistent and sustainable growth.
How much interest can investors earn from these investments and how often is the interest paid?
We offer up to 12% per annum and payments are paid monthly.
Are One Leasing leasing agreements covered with BuyBack and when does it occur?
Yes, all leasing agreements on Swaper are covered with Buyback and occurs after 60 days of the due date of the unpaid payment That is, if the borrower has not made a due payment and does not pay it within 60 days, One Leasing will buy back the entire loan (regardless of the loan term).
How are loans secured in Swaper? What kind of security is One Leasing providing?
There is a pledge on the portfolio as collateral and also guarantee from group companies (One Leasing DOOEL Skopje, One Auto DOOEL Skopje and One Finance DOOEL Skopje) and private guarantee from shareholder.
What does One Leasing do to minimize any risks involved with borrowers not paying?
As a physical collateral, the vehicle is owned by the lessor during the entire lease term. All vehicles are equipped with GPS devices and thus the recovery rate is much better than with many other types of financing.
What happens if a borrower is missing a payment?
Our Debt collection matrix is managing notifications before and after the payment is due. We also have experienced Soft collection and Hard collection teams that manage calls and field visits to protect portfolio's due payments.
Are there any currency related risks that we should be aware of?
No, all loans are listed and repaid to Swaper in euros. For the leasing contracts we are using euro as the base currency.
How will it work on Swaper?
As you can see, having One Leasing on board adds a new safe way to earn interest. And at the same time help people in North Macedonia have affordable leasing for cars that have a smaller impact on the environment. Seems like a win-win situation for everyone, right? Here are a few things you should keep in mind regarding this new opportunity.
One Leasing loans are issued and managed in North Macedonia. The foundations of One Leasing were set in 2018.
Leasing agreements appear as all other loans. See the North Macedonia flag and option in the filter but keep in mind that agreements might be bought fast and not all might see them in the loan list.
One Leasing loans are secured by collateral as the vehicle which belong to One Leasing for the entire leasing period.
The interest rate for One Leasing is up to 12% per annum and leasing agreements are listed in euros.
Buyback occurs 60 days after the due date of the last unpaid instalment and interest is paid during the whole period when the funds are invested (up to when Buyback happens).
Settlements between One Leasing and Swaper takes place every week when the funds from One Leasing will be transferred to Swaper.
With the addition of One Leasing, there will be a new position called Unsettled (applies to One Leasing only), which can be viewed in your account Dashboard. Unsettled position represents funds reported by One Leasing as received on their side (from their borrower) and being transferred to Swaper. Once Swaper receives them, then they are credited to your account from the Unsettled position.
If funds are in the Unsettled position, they cannot be used (neither invested nor withdrawn) and interest is not paid for Unsettled position.
Given the weekly settlement process between Swaper and One Leasing, the funds in an Unsettled position under normal circumstances are approximately 8 days.
In the unlikely scenario when One Leasing is late with payments or in financial difficulties, then Swaper can go after collaterals and provided guarantees with the signed notarised promissory note.
All Swaper investors must accept One Leasing Assignment Agreement either by modifying their current Auto-Invest Portfolio settings or accepting it while investing manually. Only then you can start investing into One Leasing leasing agreements.
One Leasing will not join our Loyalty Bonus program.
Please note that the number of One Leasing contracts will not be large from the beginning and not everyone will be able to allocate funds to them, however, gradually this number will increase, and more contracts will be available over time.
If this sounds like something you would like to jump in to, then we suggest trying it out by making sure that One Leasing is added to your Auto-Invest Portfolio!