Dear Investors,
I hope you are all well and safe!
We have been talking for some time and also working to get everything ready for new investment opportunities which will come soon. What will happen? You will have a greater variety of loans to choose from, different countries that loans are originated from, different interest and risk to choose from, new Auto-Invest Portfolio functionality to make investing easy and safe. Good things take time so we are in the stage of finalising these changes and testing if everything is working smoothly. We are planning to launch them in the coming months.
We want to grow the company and also bring in more security for investors so we are preparing our systems to become regulated. We recently hired a Head of Legal and Compliance to take in charge of the all matters there are in order to make license applying already now much smoother. Our customer onboarding have been improved with new Anti Money Laundering and Due Diligence check processes. As an another step forward, we have decided to raise the share capital of Swaper Platform OÜ. Swaper is a consumer loan P2P marketplace that operates in the laws of Estonia and more info about license will be known when the law is published and we are keen to look forward to it.
I think you all have been waiting for some information about the year 2020 or pandemic and if your investments are safe. I can now announce that Swaper Platform OÜ earned 147 thousand EUR profit for the year ending 31.12.2020 with the net turnover of 1.9m EUR. Profit is smaller compared to the year before because of the Covid when we had less loans to invest in but also higher marketing costs. Bear in mind that these numbers are unaudited and the complete financial report will be published on our Financial statement section on website when it is ready.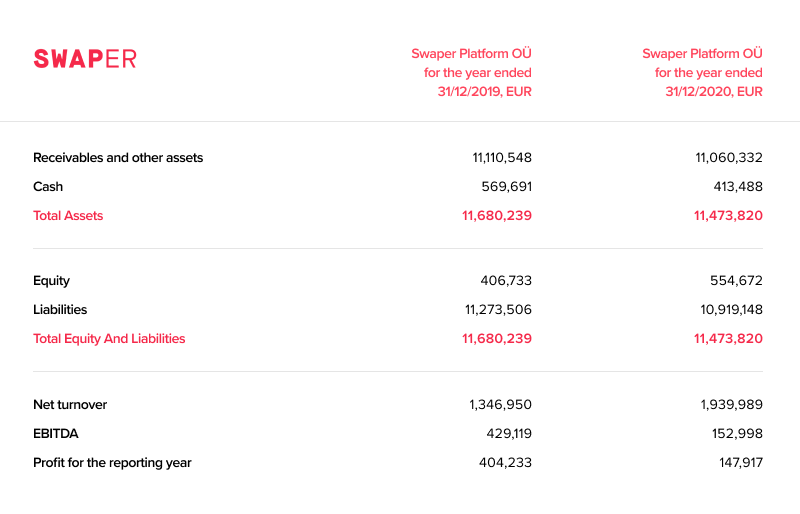 Swaper Platform unaudited results
It is always good to get feedback and improve things in order to make investing in Swaper better for Investors. Feel free to get in touch and give us info about what you are missing while using Swaper. This year we are listed for Best Crowdlending Platform at BankingCheck & eKomi Award 2021 and we would be grateful for any support with winning this award. We have done it once in 2019 and with your help we can surely do it again. It just takes a moment to vote and leave feedback – but your vote would mean the world for us!
2021 is the year of Metal Ox with new opportunities but I believe it requires also hard work and dedication which we are willing to do, so stay tuned for news and updates on our progress.
All the best and stay safe!
Indrek Puolokainen
CEO at Swaper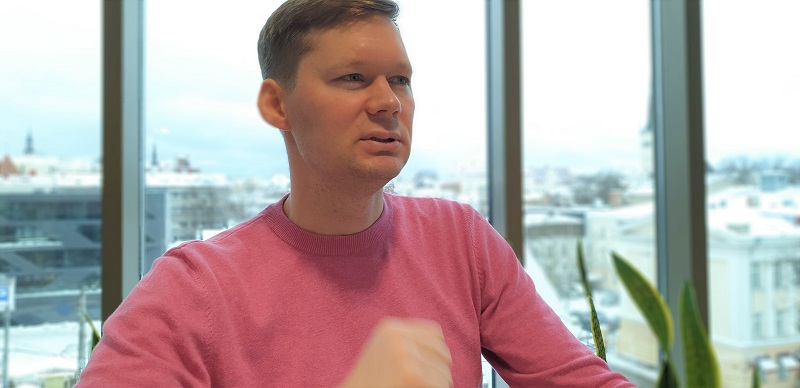 Swaper CEO Indrek Puolokainen